Reliable Phone Repair Services
Reliability is our forte, and we have always tried to offer the best services to our customers for their satisfaction and peace of mind. Fast Fix is one of the leading repair shops in town, offering services for Apple and Andriod smartphones, making them work optimally. We use high-quality tools to fix your phone and keep customers' data confidential. We have a team of highly skilled professionals who have been in the business for years and know how to deal with different types of phone problems. So, if you are looking for reliable and affordable cellphone repair services, you can count on us for anything you look for. We assure you that our service quality won't disappoint you. Visit us today.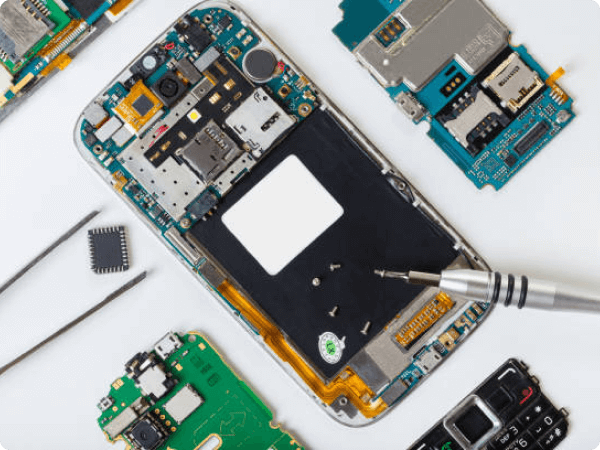 Shop Parts & Accessories
We have all OEM parts for your devices and stock up with latest accessories the keep your device safe and style. Visit our store to get it all.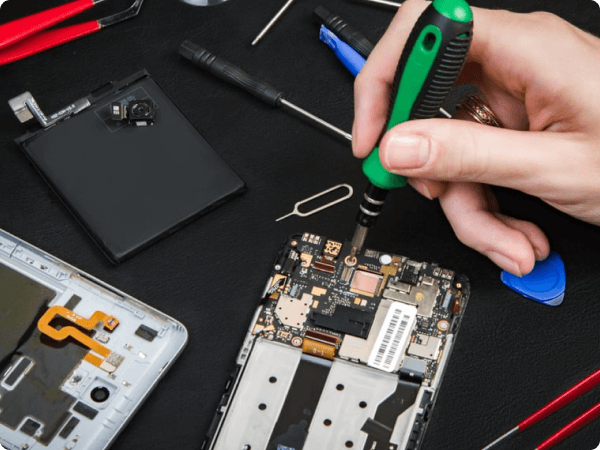 We Specialize in All Makes & Models
We specialize in repairing all makes and models of smartphones. No matter what kind of smartphone you have or the problem, we have the tools and experience to fix it. We also keep up with the latest smartphone technology advancements to offer our customers the best possible service. Understandably, people rely on smartphones for many things, so we provide a quick turnaround time on all repair services. We know that you can't be without your phone for long, so we work quickly and efficiently to get your device back to you as soon as possible. You can expect all kinds of repairs from us, like screen, battery, camera, chagrin port, and software issues. You should also have a look at our watch repair services for more.
All Accessories
20% OFF Today
A Variety Of Phone Repair Services
We understand that your smartphones can have multiple issues, needing a plethora of repair services to make them work. Fast Fix offers a wide range of repairs to ensure that we leave no stone unturned while making your device work at its best. Some of our primary services include: 
Screen Repair 
Whether you've got a cracked screen, a shattered screen, or any other type of damage, we can fix it quickly and efficiently. We always use the highest quality parts, making your phone work be as good as new.
Water Damage Repair 
Our phone repair services also include water damage repair services for all smartphone models. Whether your phone was dropped in a pool, accidentally left in the rain, or got too wet, we can help. Also, you won't have to pay much for it. 
Battery Replacement 
 If your smartphone runs out of juice faster than usual, it might be time for a battery replacement. We offer this service, no matter which phone you have. We can help you get a new battery installed quickly and easily.
Camera Repair 
We know your smartphone is important to you, so we offer camera repair services. Whether you have an iPhone, Samsung, LG, Motorola, or any other phone, our team can help you get your camera fixed quickly and efficiently.
Charging Port Repair 
We understand that a broken charging port is an inconvenience. So we offer charging port repairs for all smartphone models. We use only the highest quality parts, and our skilled technicians will have your phone working quickly.
Software Issues 
We have the skills and experience to repair all types of smartphones. Whether you have an iPhone, Samsung, or any other kind of phone, we can help. We offer various software repair services that can fix many common issues.